Hackercool Magazine is a monthly magazine that is dedicated to all things ethical hacking and cyber security. Since 2016 when it was first launched, this digital magazine has been providing readers with valuable information on ethical hacking and penetration testing.
It is unique from all other magazines in this category because it caters for everyone. From basic, intermediate to advanced learners, there is always something new to learn.
It also teaches how computer users can be one step ahead in today's ever-changing and critical cyber world. Some of the exciting topics regularly discussed include online security, web security, penetration testing, Data security, Wireless security,  forensics and lots more.
As an experienced and certified ethical hacker, tutor and trainer, the author of this magazine had identified that most beginners who want to become professional white hat hackers encounter several problems during their journey.
Some of these challenges include understanding the complete concept of hacking, lacking the necessary knowledge and the inability to get the right information and materials.Since this magazine is made for people like these in mind, our tips and hacks are explained in simple terms for better comprehension.
Apart from dealing with the basic concept of hacking, Hackercool magazine is also concerned with cyber security, network security and management. Although this magazine caters explicitly for newbies and beginners alike, it will definitely benefit cyber security professionals in the industry.
MISSION AND VISION
-To help readers understand the cyber world better.
-To teach students new and better technologies and the latest ethical hacking techniques.
-To contribute positively to the ICT world, the community, and society at large with valuable information.
-To provide a safe and secure environment both online and offline.
Hackercool Magazine – Simplifying Cyber Security. 
VERSIONS HAVE EVOLVED OVER THE YEARS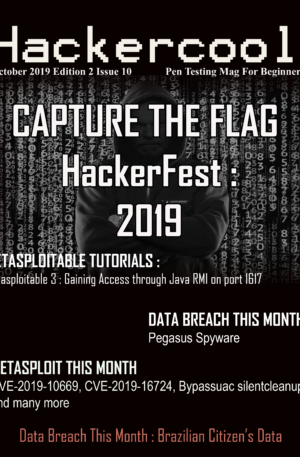 DO YOU WANT TO LEARN REAL WORLD ETHICAL HACKING BUT HAVE NO IDEA WHERE TO START? Then you are in