Nessus is a vulnerability scanner. My first disappointment with Kali is that it excluded nessus from its vulnerability scanning tools. However it can be installed. Let us see how to install Nessus in Kali Linux. This guide works for all versions of Kali Linux. First download the nessus Debian package from the website ( here ). Go to the directory into which the package has been downloaded. It should normally be in the Downloads directory in root directory. Open a terminal, navigate to the "Downloads" folder and type "ls". You can see the debian package of Nessus. Then type the command "dpkg -i package name" as shown below.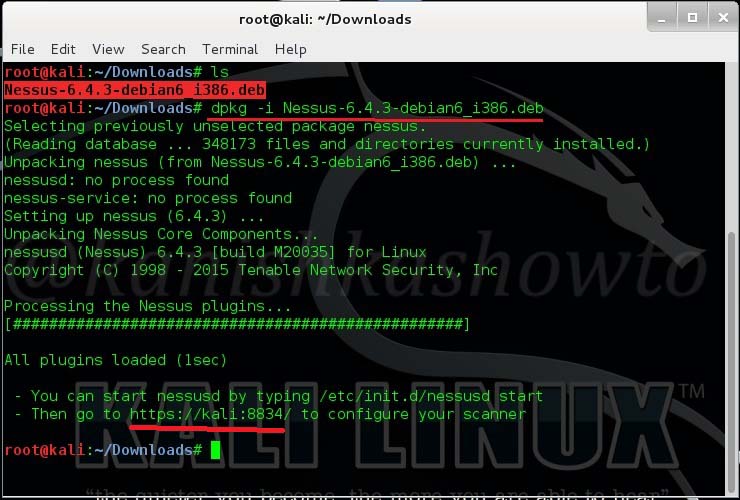 Then type command "service nessusd start" to start the service.

Open a browser and type "https://kali:8834/" to see the web interface of nessus. You will see the below warning that the connection is untrusted. Click on "I understand the risks" option.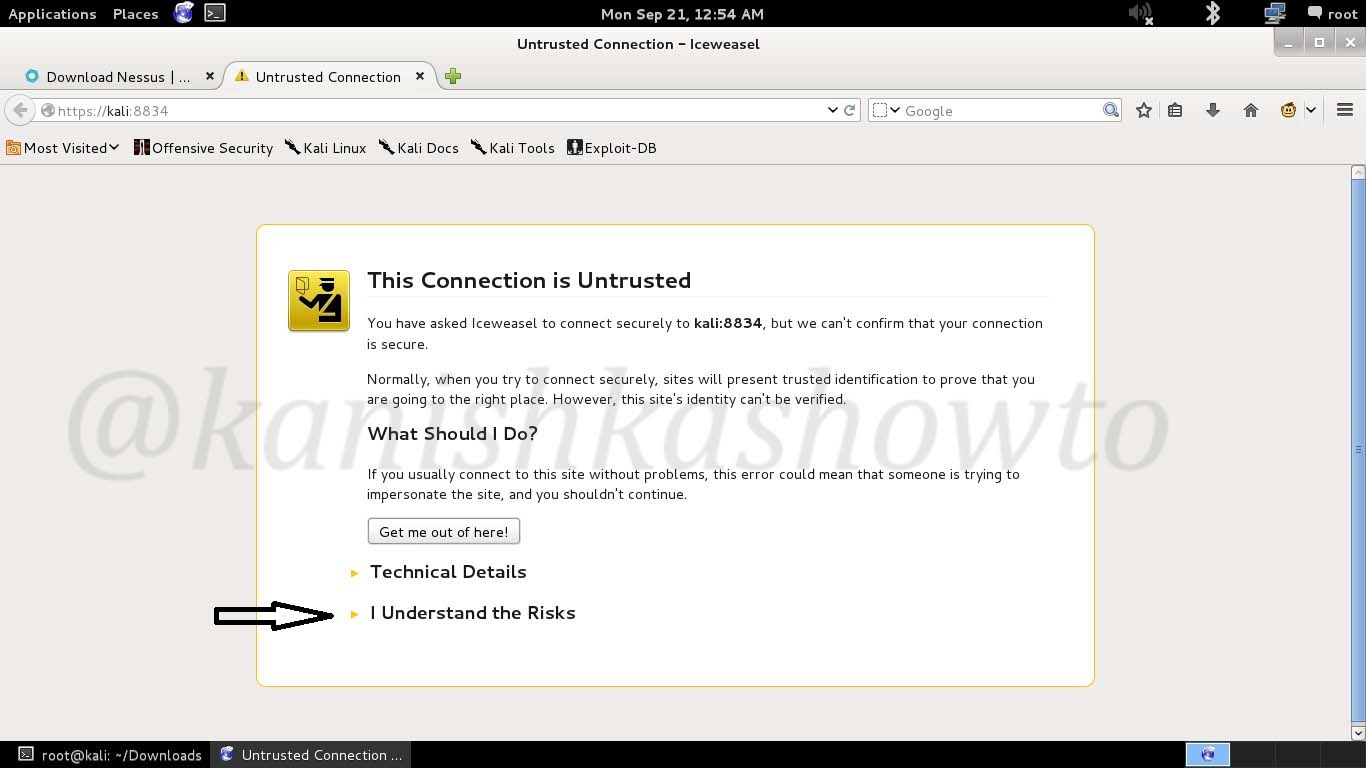 You will get a popup to confirm the security exception. Click on that option.

Then you will get a welcome screen of nessus as shown below. Click on "Continue".

Its time to create our initial account. Type the username and password you want to set up for the account. Click on Continue.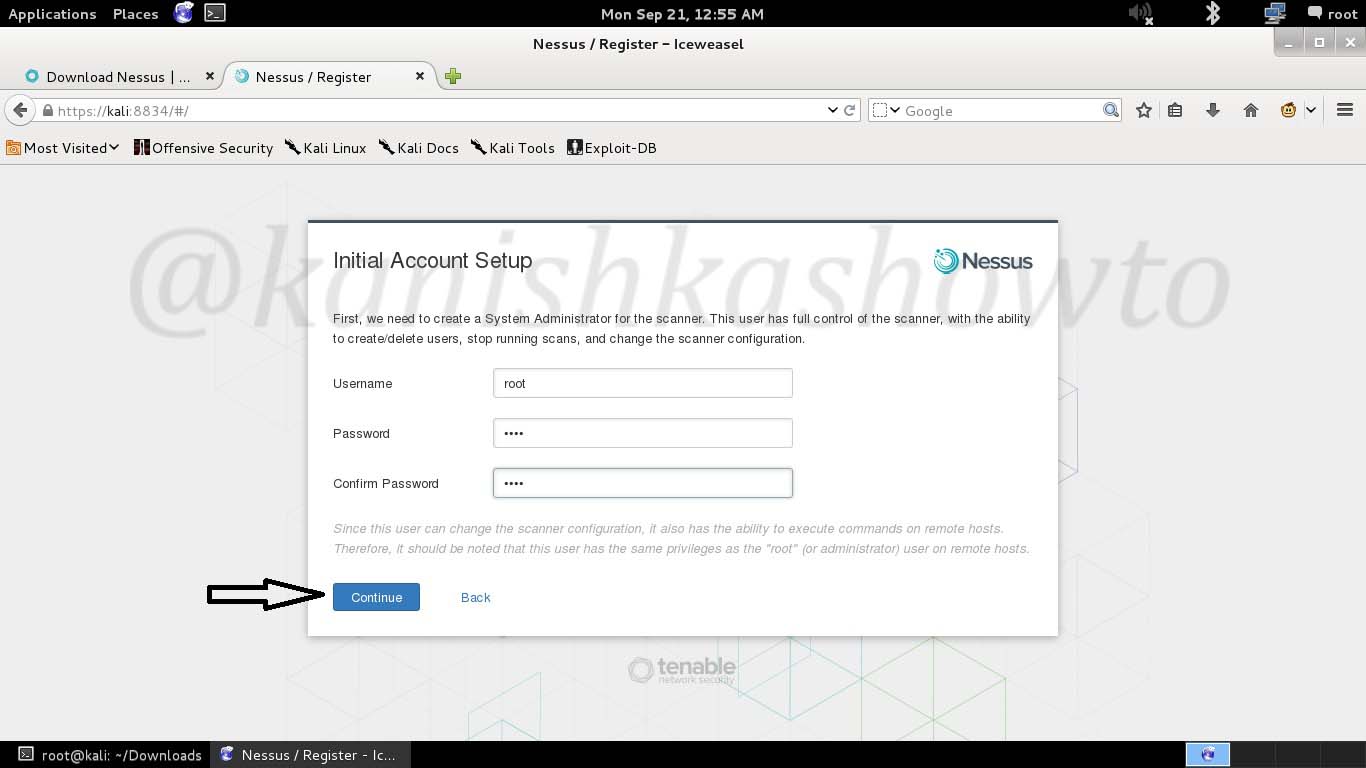 Its time to enter the activation code for Nessus. You can get the activation code from here. After entering activation code, click on Continue.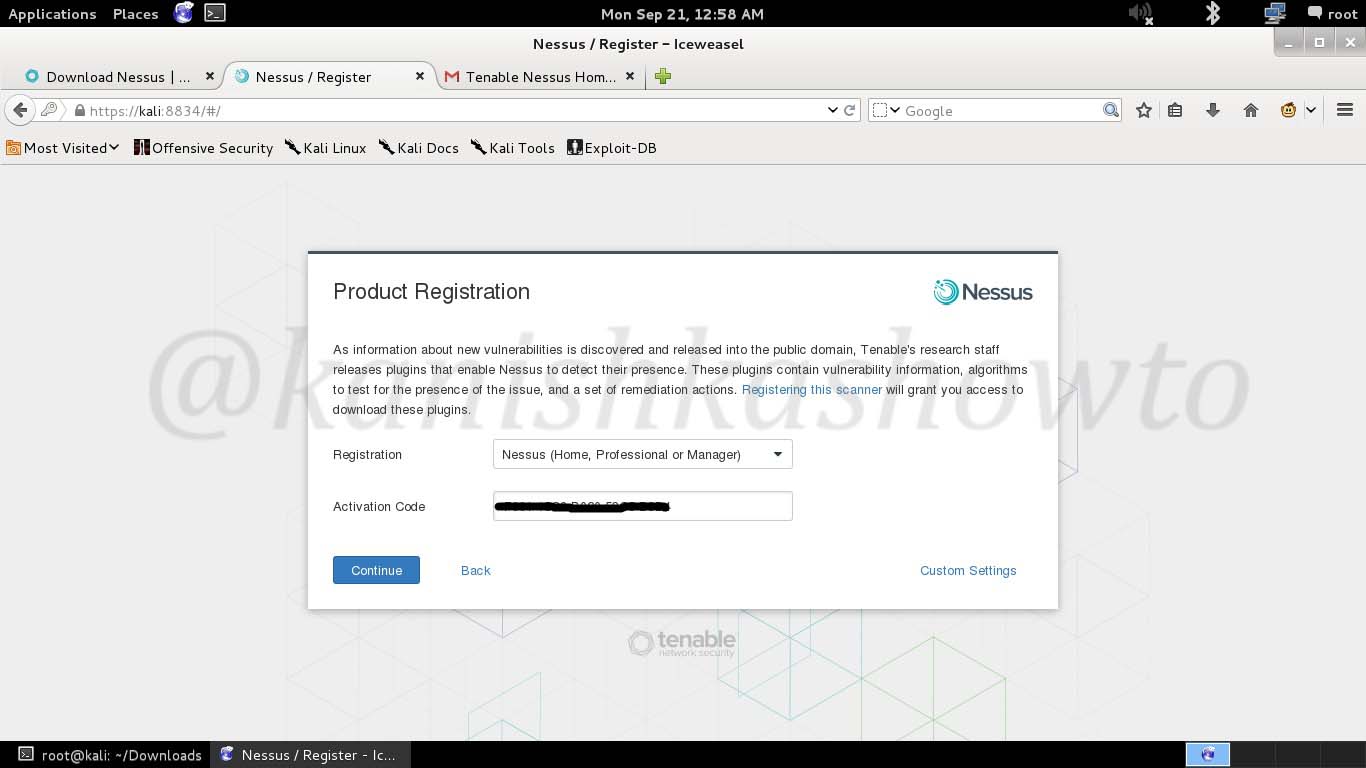 After activation is completed, it will download the nessus packages required. It may take a bit long time.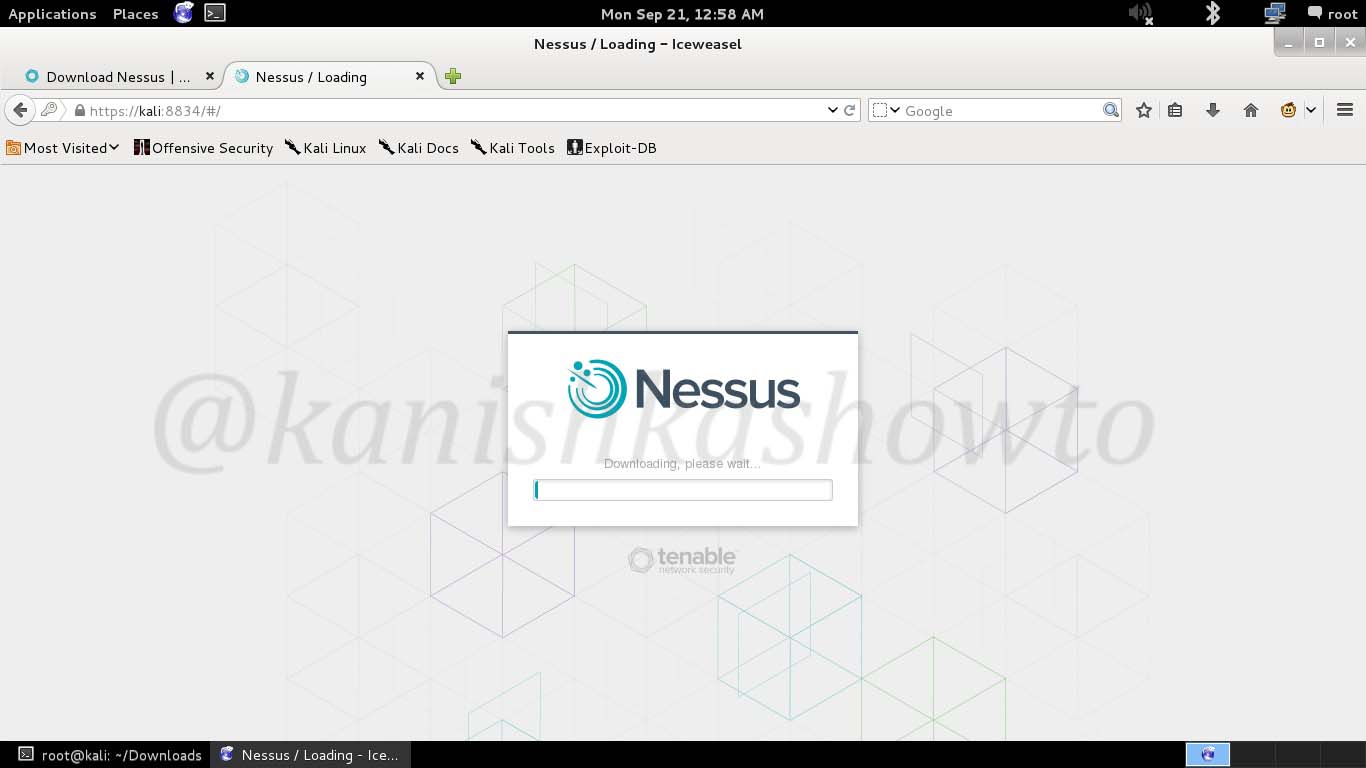 Then we need to wait some more time while the program initializes.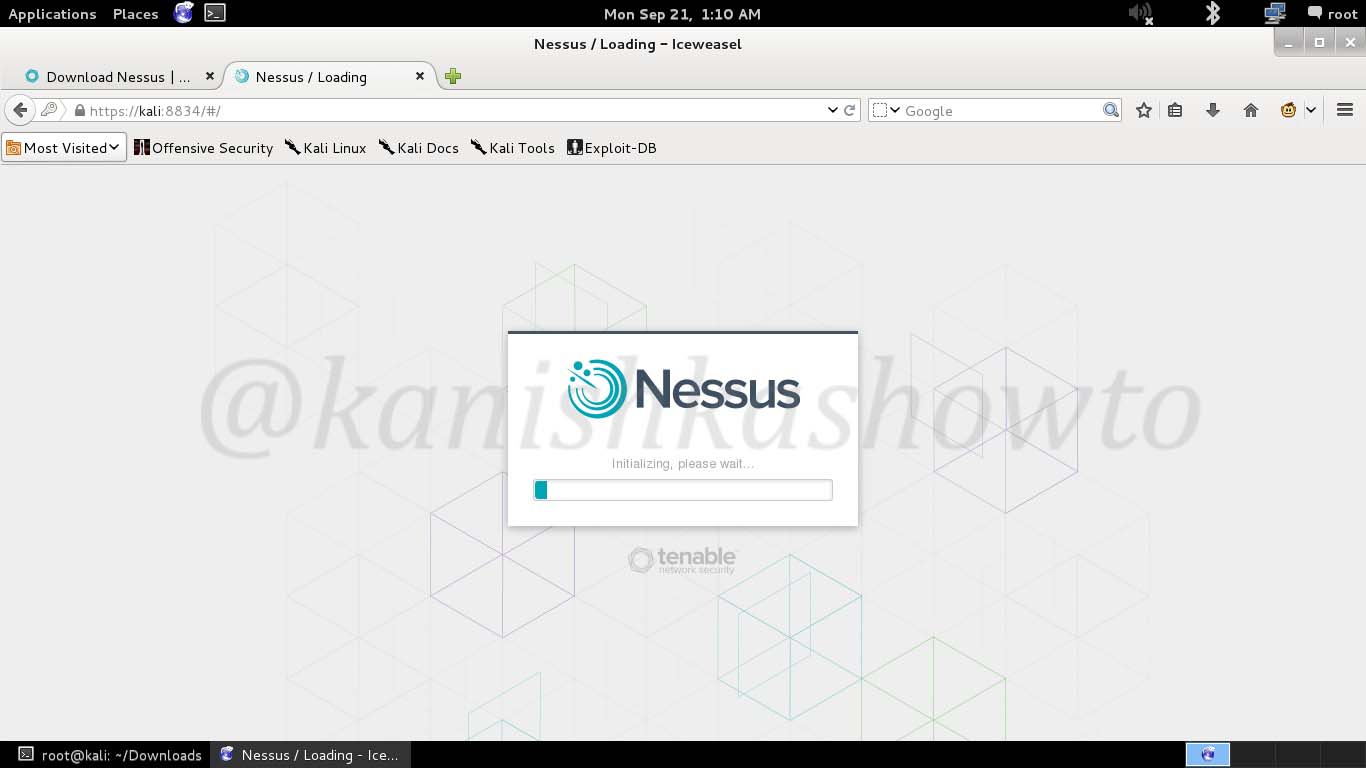 After the initialization is over, you will see the Nessus scan page as below.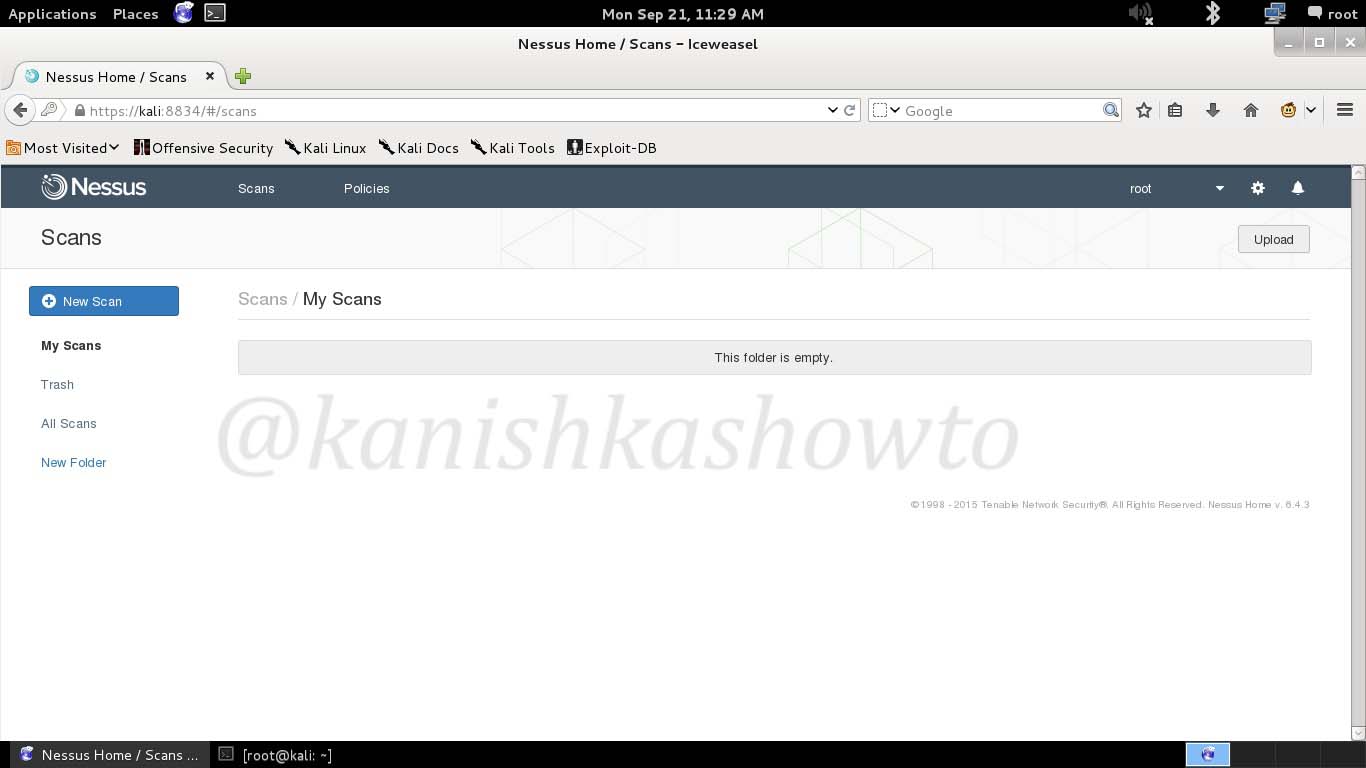 Congrats, you have successfully installed Nessus in Kali Linux.
That is how you install nessus in kali linux.
Follow Us