Hello aspiring hackers. It's been a long break for me from this website and I have decided to make a comeback with an interesting article. Ok guys, it often happens that we delete messages from our android phones whatever may be the reason and it also rarely happens ( especially if our time is bad ) that we need that messages back. So today we are going to see how to recover deleted messages from Android phones. Well, there are a lot of software which help us do it but we will use Wondershare Dr.Fone for its simplicity. Download the software from here and install it on your system. Once installed, open the program. It should look like below.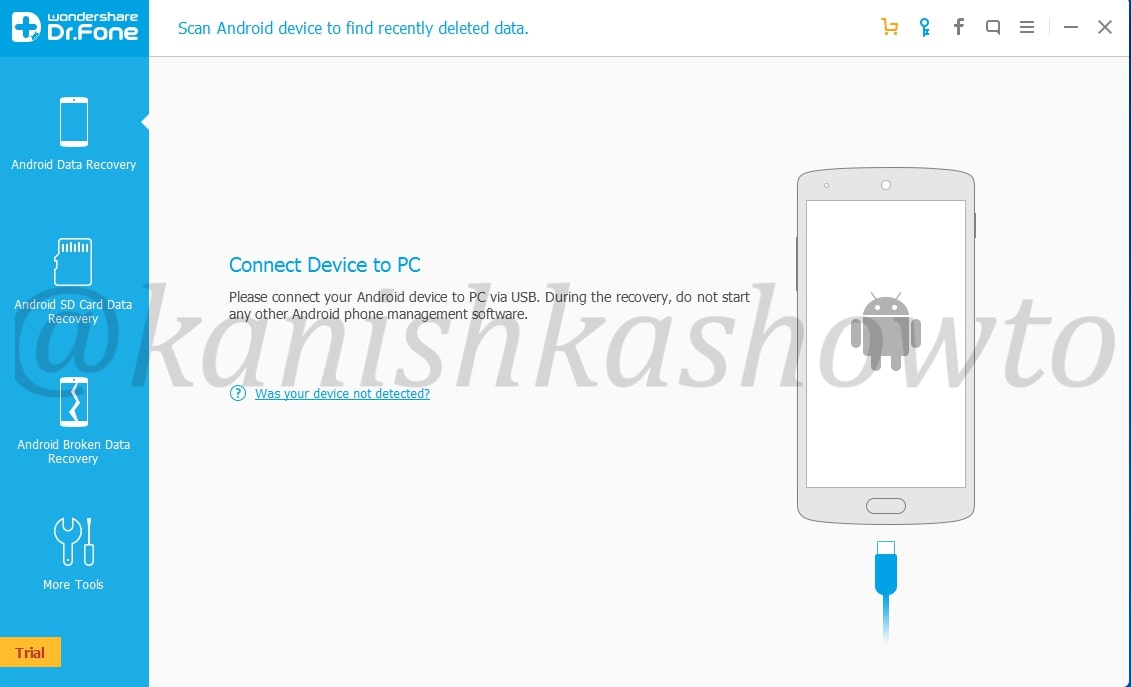 Now using a USB cord, connect your android phone.The USB debugging mode should be enabled on your android phone. It connects as shown below.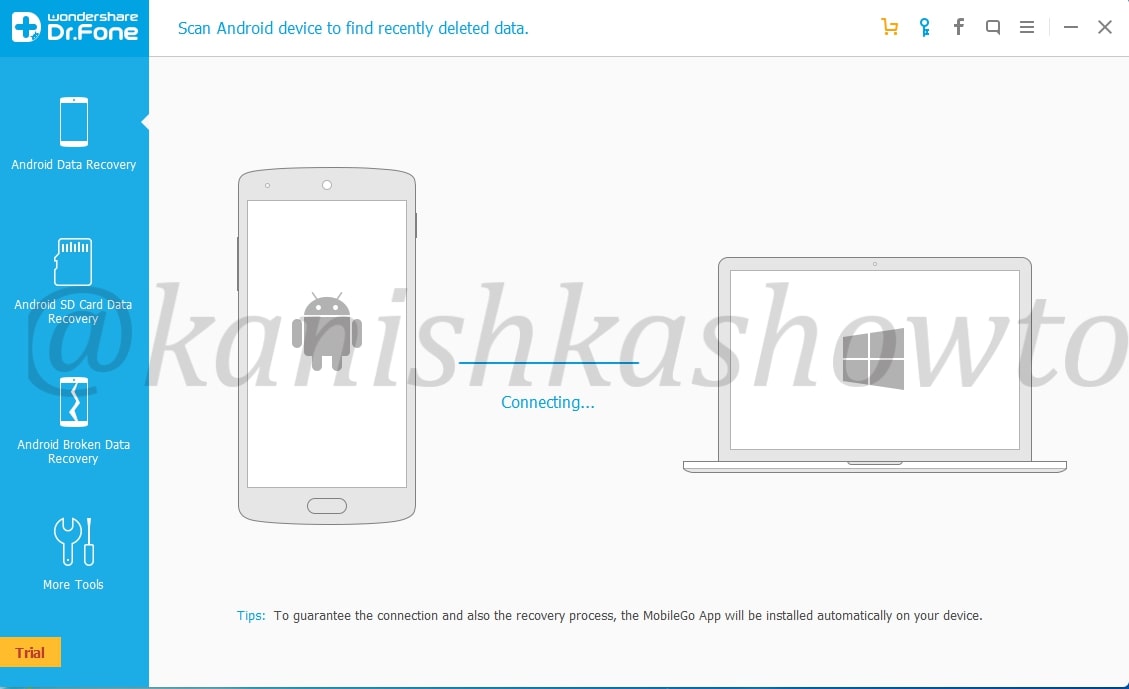 Once the phone is connected, it will prompt you to select whatever you want to recover. As you can see we can recover Contacts, messages, call history, Whatsapp messages, photos, songs, videos and documents.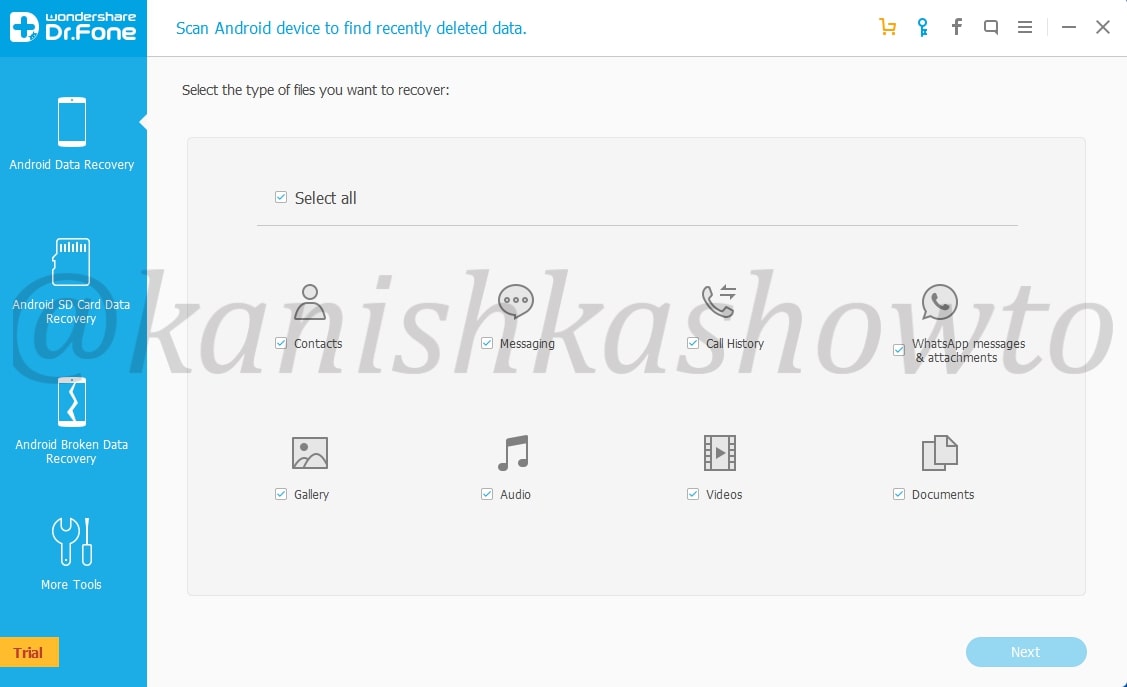 In this case we will see how to recover deleted messages so select only that option and click on "Next".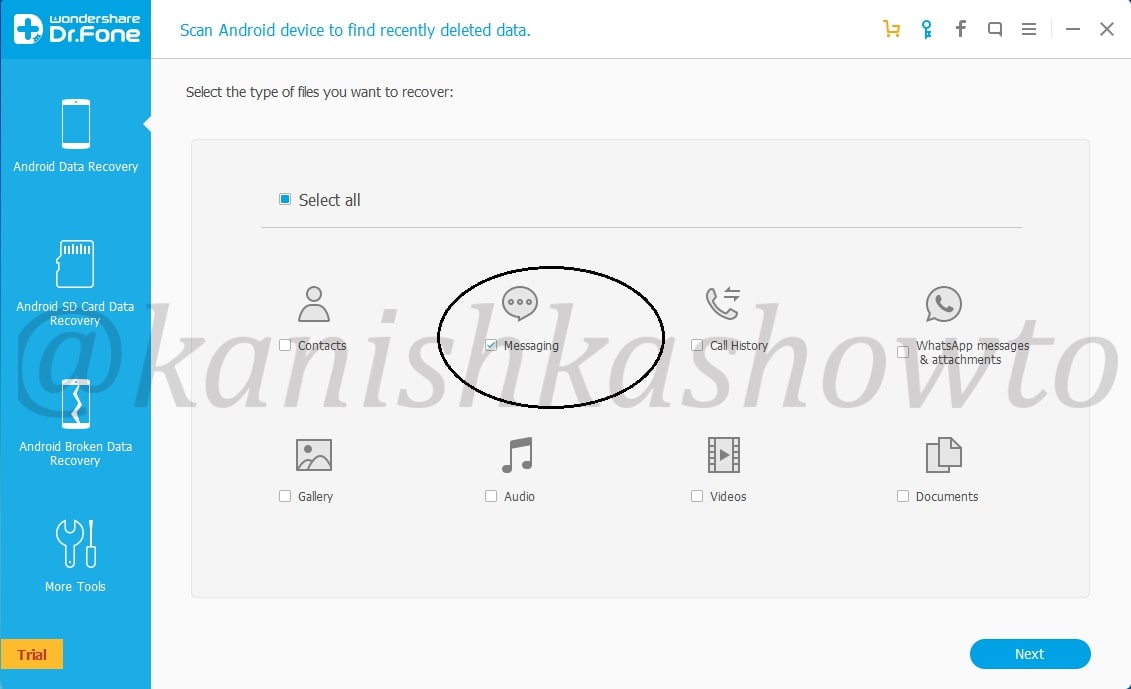 Click on "Start".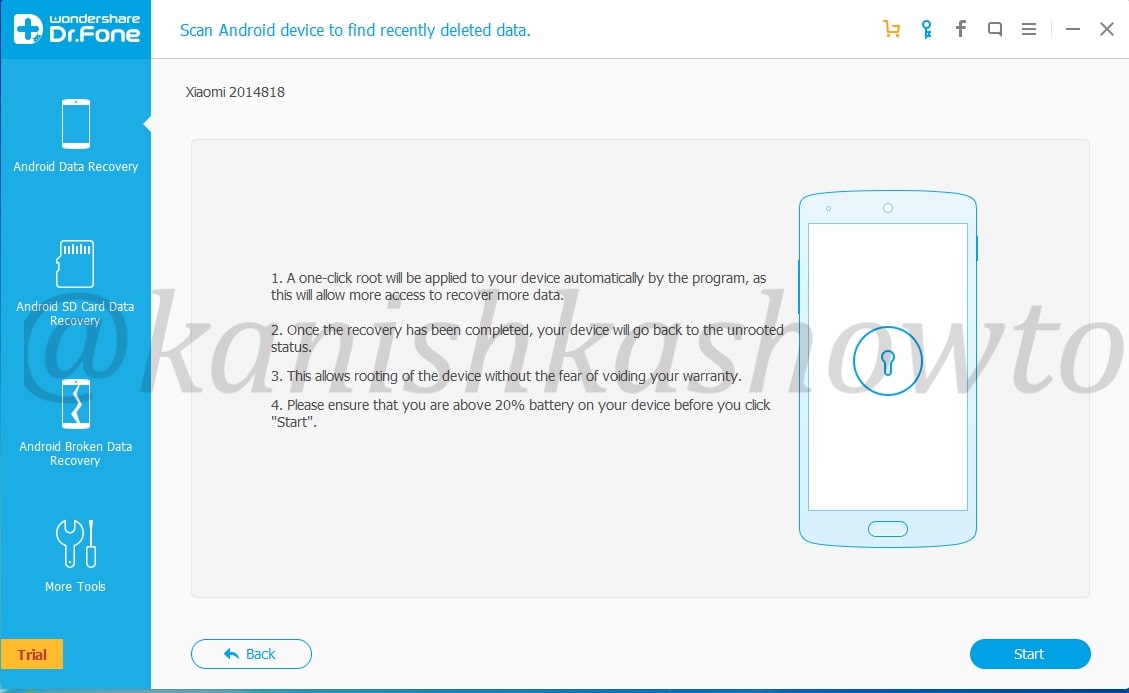 The program will initially try to match your phone model as shown below.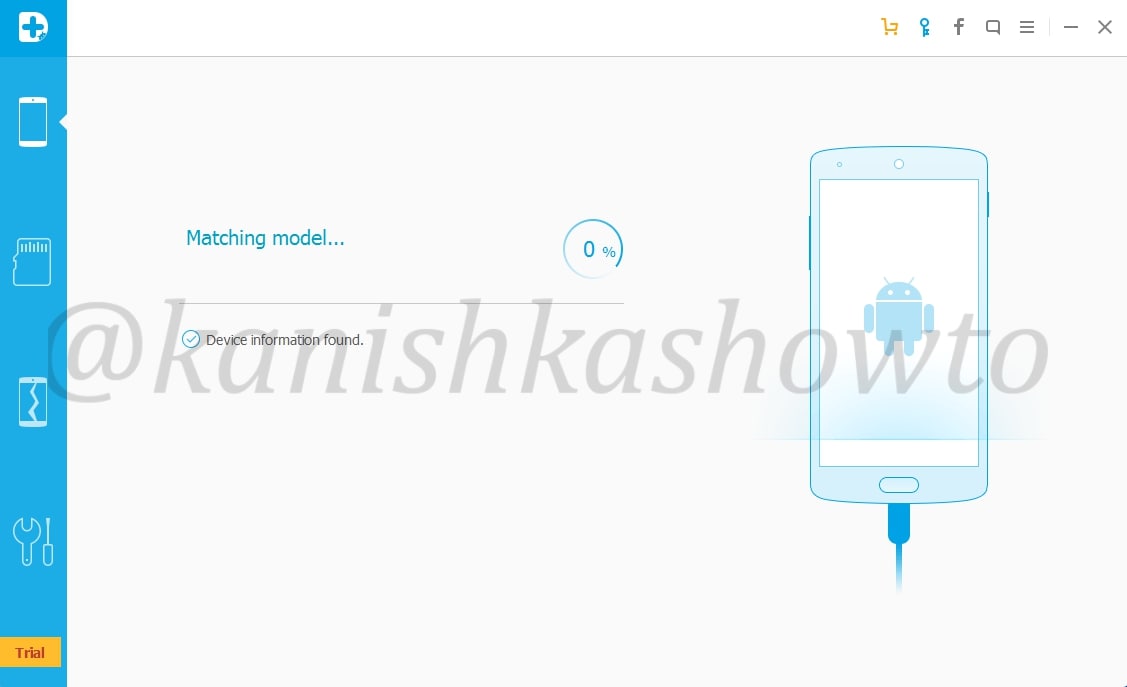 Once your phone model is found out, it will try to analyze your phone for deleted messages. The device may restart during the process.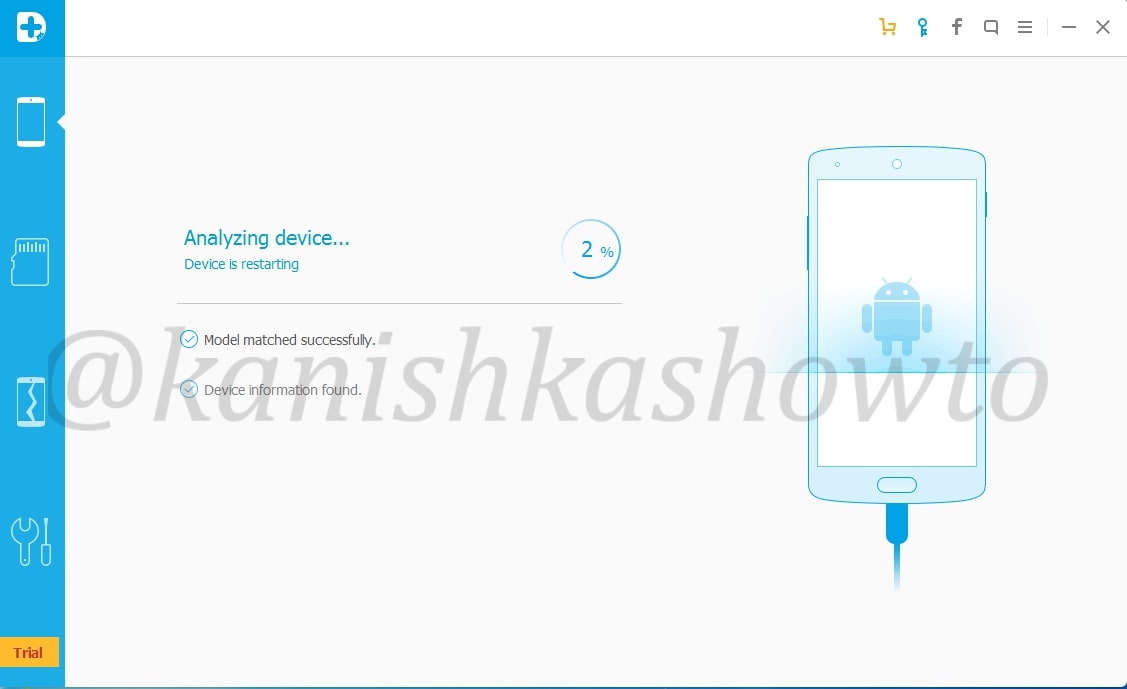 After restarting, the program may ask you to connect your phone once again. If it does so, disconnect the USB cord and connect again.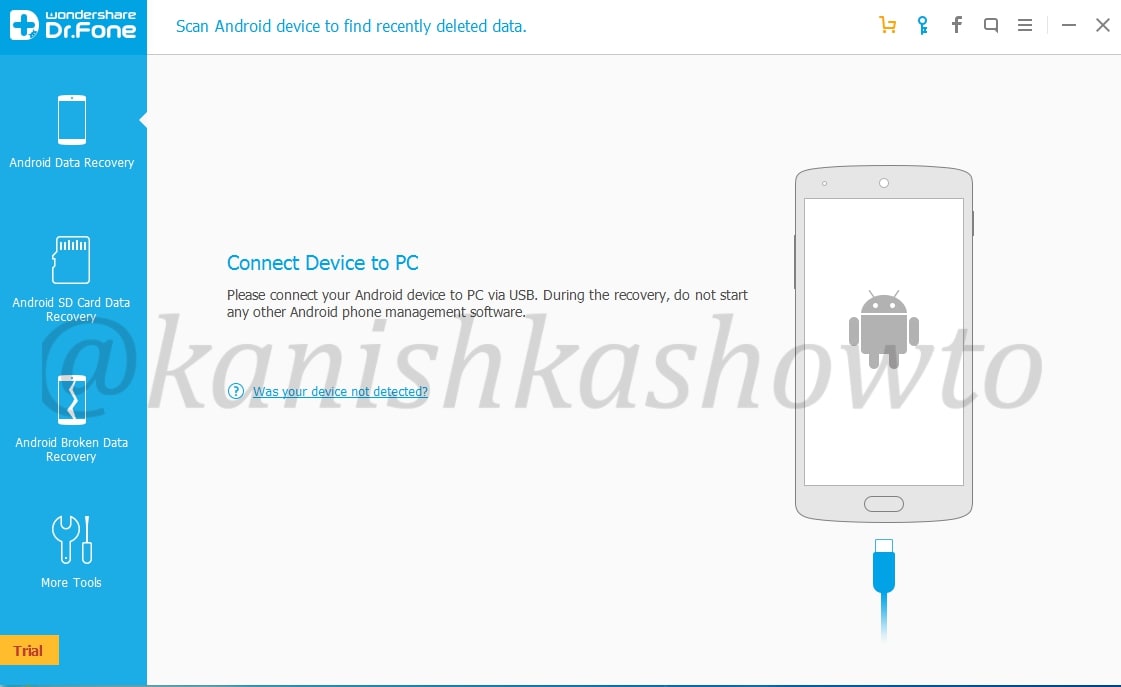 After we connect the phone, it starts scanning again as shown below.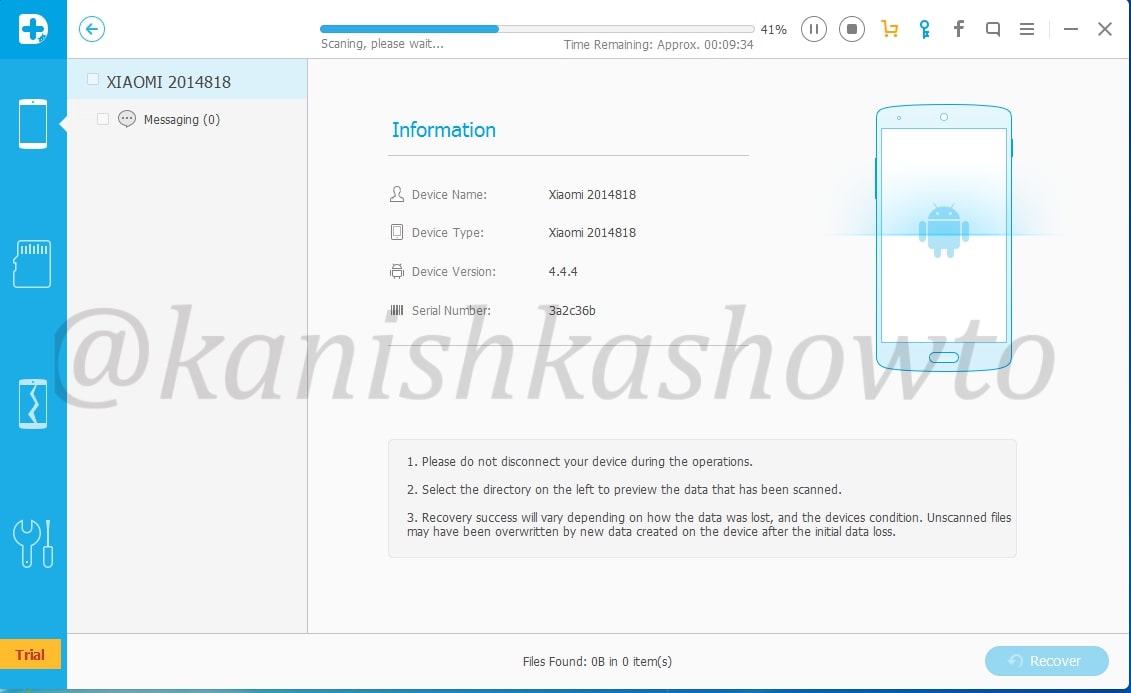 After the scanning is over, it will show us the deleted messages as show below. As you can see, we have 415 deleted messages in the respective device. Click on the area shown below.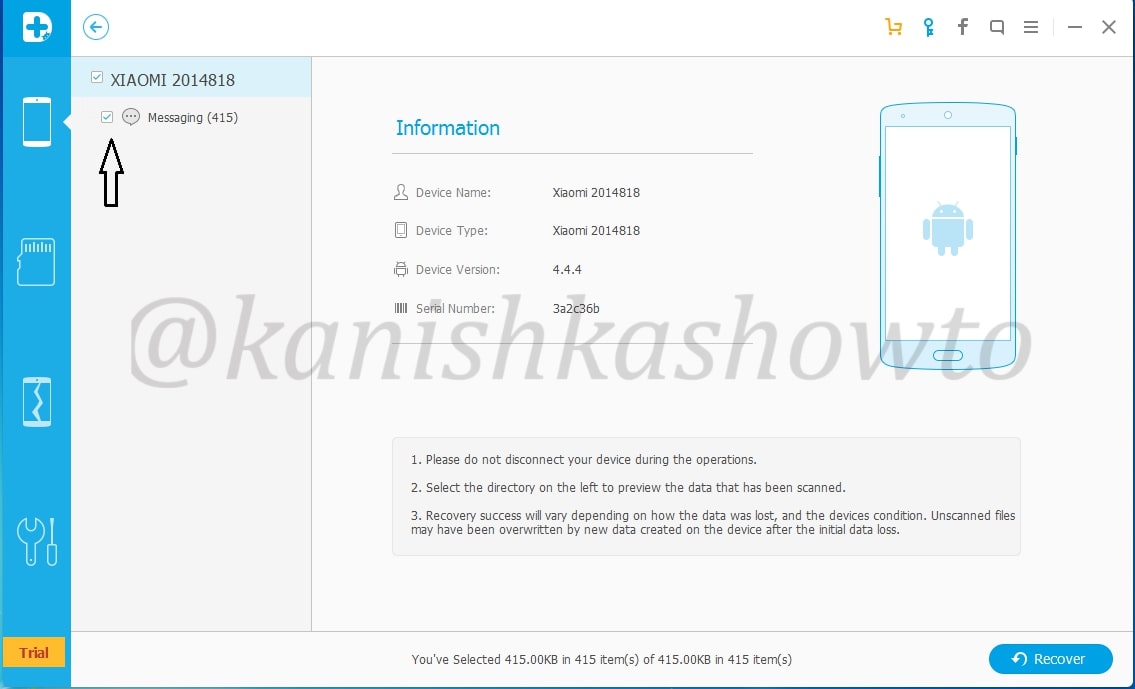 Then it will show us all the deleted messages from your phone. Select the required messages and click on "recover" to recover your messages but you will have to register the program for that. Hope that was helpful.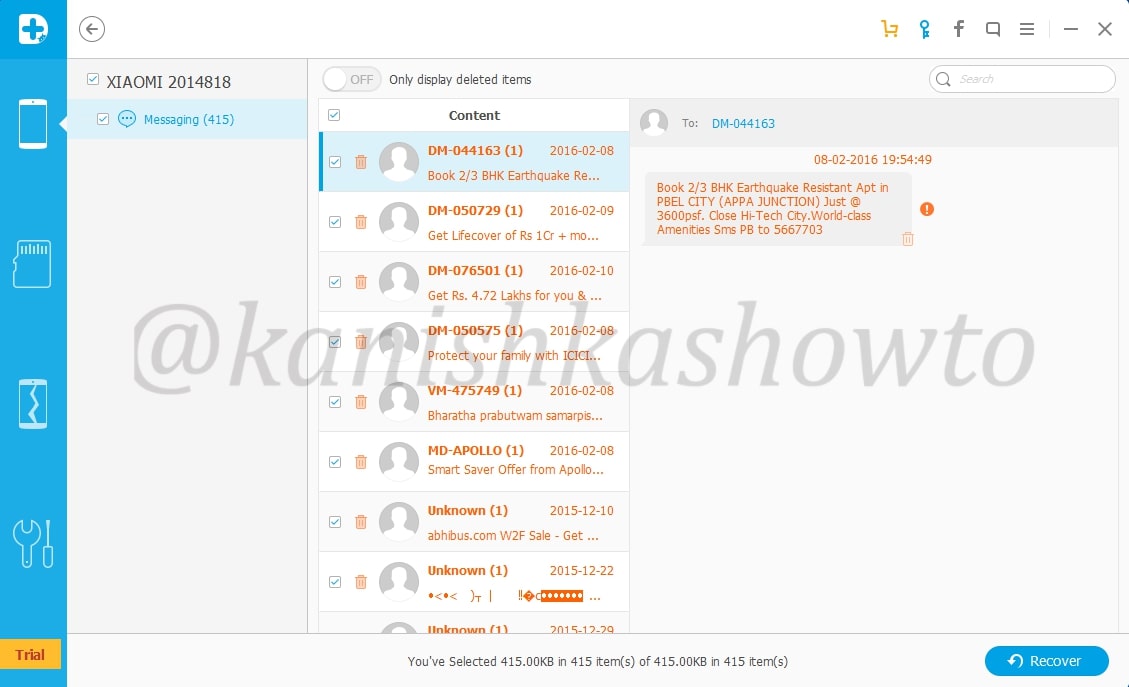 Follow Us